Investment Strategies for Managing Risk and Reward
Investment Strategies for Managing Risk and Reward
Investment Strategies are only one aspect of Wealth Management but anyone who understands risk and reward knows that better Investment Strategies produce better results in your portfolio.
In this short post I'm going to show you how I layer four investment strategies to design an overall investment strategy that helps you Minimize Risk and Maximize Return.
And, this investment strategy works no matter what's happening in the market.
The 4 Investment Strategies are…
1. Diversification,
2. Asset Allocation,
3. Dollar-Cost-Averaging, and
4. Portfolio Rebalancing
I'm Jim Munchbach, Certified Financial Planner™ and CEO at Family Wealth Builder in Houston. I teach Investment Strategies at the Bauer College of Business at University of Houston. Each Investment Strategy in this video is outlined in my book Make Your Money Count where I show you how to create a Blueprint to connect your purpose with your investment strategies.
Are you the Financial Decision-Maker in your family?
Do you know exactly how much risk you have in your investments?
Because risk and reward go hand in hand, Risk Management is the essential element of any well designed investment strategy.
So, before I share the first investment strategy, I want to invite you to take advantage of a special offer from Family Wealth Builder.
For a limited time…
Get Your Free Risk Analysis
– It's Fast
– It's Fun, and…
– It's Free – for a limited time.
---
Risk Management
Investment Strategy should focus on Managing Risk first and Reward second.
I recommend designing your Risk Management program before implementing your investment strategy.
Investment Strategy #1
Diversification allows you to reduce your risk of loss by investing in a variety of assets. I like to use the illustration of an elevator in a very old building to explain diversification.
Most investors learn about diversification when their favorite investment falls like an overloaded elevator with a broken cable.
Houstonians, just think Enron…
Investment Strategy #2
Asset allocation is the #1 most important investment strategy because it allows you to balance risk by adjusting the percentage of each asset class in your investment portfolio. Your Investment Strategy is based on your risk tolerance, your goals and the time frame for your investment strategy.
Before I became a certified financial planner, I was a master mechanic. The story I use to explain asset allocation involves a tire that gets out of balance and then it starts to shake so violently that the car falls apart when you get to 70 miles an hour.
Investment Strategy #3
Dollar cost averaging reduces risk by systematically buying stocks and bonds over a period of time. Instead of making your investment all at one time you divide the total amount you want to invest into equal amounts at regular intervals.
Dollar cost averaging reduces your risk of big losses resulting from investing your entire lump sum just before a market crash and this investment strategy allows you to maximize your returns especially over long periods of time.
When I teach this Investment Strategy, I like to tell a funny story about farmer Joe and his investment strategy for buying cows. 
Investment Strategy #4
Portfolio re-balancing is the process of realigning the weighting of your investment portfolio. This Investment Strategy involves periodically buying or selling asset classes in your portfolio to maintain your original desired level of asset allocation. Again, think about going 70 miles an hour in a car with a wheel that's way out of balance.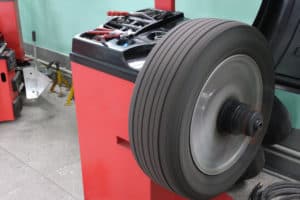 Investment Strategy is only one part of Wealth Management. Because, a good investment strategy should minimize risk and maximize reward, I start by designing an effective Risk Management process.
At Family Wealth Builder our mission is to help people manage the risk and reward of everyday life, recover from the unexpected, and realize their highest purpose.
Get Your Free Risk Analysis – Click Here Now.
It's Fast
It's Fun, and
It's Free – for a limited time