Leaders Like You
The Ultimate Blueprint
Success
What's important about money to you? When you need to make big financial decisions, where do you start? The Ultimate Blueprint for Leaders Like You because every family deserves a quality financial plan, including yours.
Your personal financial goals will evolve over the years due to shifts in your lifestyle or circumstances in your business.
Financial planning is a dynamic process that starts with a Blueprint. Just a little free advice from a Certified Financial Planner™ Professional. 
Significance
What's important about life to you? What kind of legacy will you build for your family? For your company? For your community?
Success is important, especially in your business. Achieving success and significance at the same time requires more than a financial plan. It takes a life plan. The Ultimate Blueprint is a half day workshop designed for Leaders Like You
Satisfaction
Success, Significance, and Satisfaction are not easy to achieve in life, even with a well thought out plan. When you consider your life four or five years from now, what needs to happen in order for you to feel good about the results you achieve between now and then? What Matters Most – to you?
The Ultimate Blueprint for Leaders Like You is a 3 hour workshop designed to help you connect your resources to What Matters Most.
Smarter Strategies for Better Results
Before you start building, you need a plan. All great construction projects start with a Blueprint. When you're ready to #BuildOnPurpose The Ultimate Blueprint… for Leaders Like You
The Ultimate Blueprint for Leaders Like You is a 3 Hour Workshop designed for Vistage Groups. If you're a Vistage Leader, connect with Jim Munchbach on LinkedIn and we'll send you a special limited edition, hard cover copy of Make Your Money Count along with a full-size Blueprint.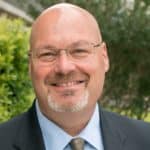 Invite Jim to Speak to Your Vistage Group
The Ultimate Blueprint for Leaders Like You… This 3 hour workshop was designed for Vistage Leaders and Vistage Groups. Jim starts the workshop with an exercise designed to help people see the big. When you understand how all the pieces fit together, you'll gain more clarity, confidence, control, and contentment. The Blueprint is a powerful coaching tool for Financial Advisors and Leaders Like You.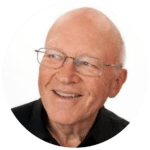 "Make Your Money Count stands out from other guides on money management because it drives home an important truth: Clarifying your purpose in life is the essential element in financial planning. The book offers an excellent blueprint for success and provides easy-to-follow steps that will align your money with your best intentions and put your finances in divine order."
—Ken Blanchard
Co-author of The One Minute Manager® and Leading at a Higher Level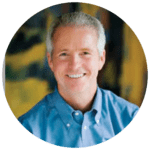 "Jim has a gift. He can write about money and life in a way that will change how you manage both. Read him and watch God change your heart!"
— John Ortberg, Pastor 
Menlo Park Presbyterian Church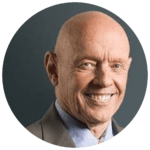 This very useful book beautifully demonstrates the "Law of the Harvest."  It is only through planning and preparing financially that you can free yourself from the worry, fear and regret that accompany a drought.  By proactively choosing to leave a legacy of faith, love and financial freedom, you become more than what you are.
—Stephen R. Covey
Author, The 7 Habits of Highly Effective People and The 8th